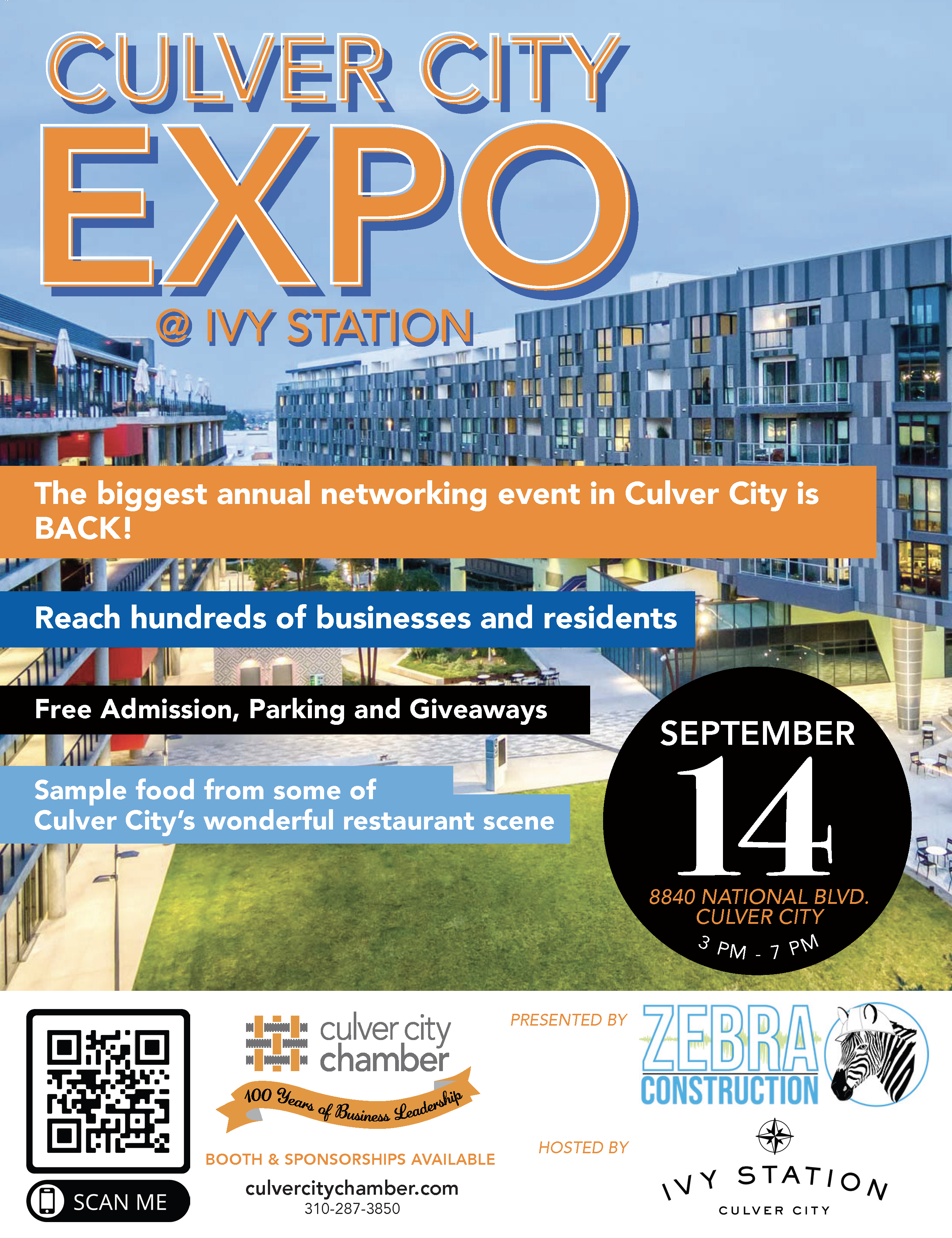 We are pleased to announce Ivy Station will be hosting the return of the Culver City Expo on Wednesday, 9/14/22, 3:00 pm – 7:00 pm.If you have a product or service of interest to other Culver City businesses and residents, this is the place to showcase it. Booth location and availability will be based on timing/order of registration.

Reach hundreds of businesses and residents by showcasing your business at this year's event.
Advertise your products and services to other companies and residents! Food Samples, Raffles, and Lots of Networking! For more information, please scan the QR code on the flyer or visit www.culvercitychamber.com. 
 We hope to see you at the Expo!