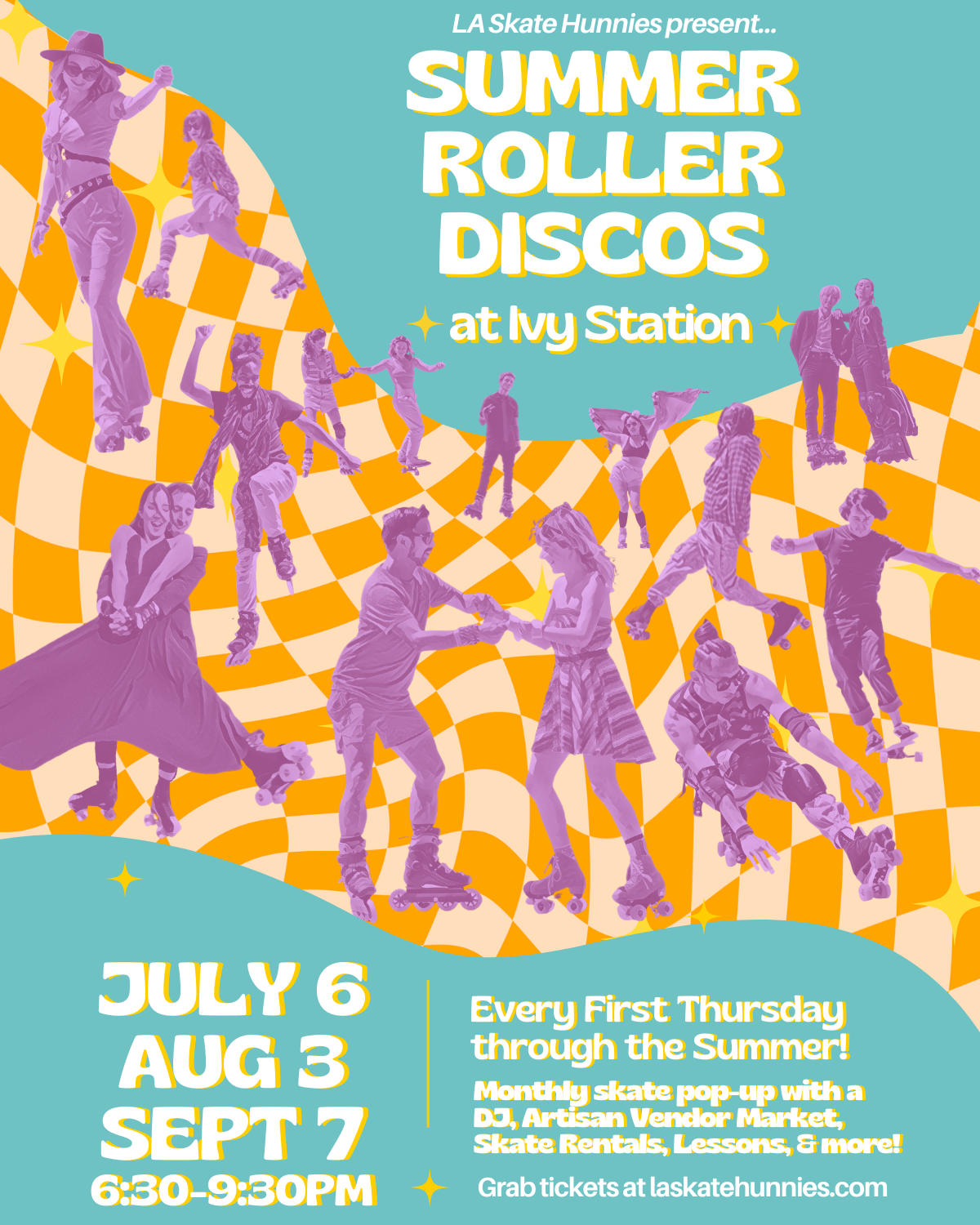 Join us for a Summer Skate Nights series to make "First Thursdays" a monthly roller disco experience! Our Roller Discos will be a monthly pop-up skate night with a DJ, Artisan Vendor Market, Skate Rentals, Lessons, and other fun surprises!
Thursday Night Skate is a community meetup for primarily roller-skaters and rollerbladers, but all wheels are welcome, and you'll often see cyclists and skateboarders join in on the fun! Participants will meet at Ivy Station and have the option to stay and dance all night, or go out on a group ride around Culver City at 8:00pm. The group passes through some of Culver City's most iconic landmarks, with lots of stops to dance, rest, or do whatever you'd like!
This Skate Night is beginner friendly, but participants are expected to have control when skating and have basic skills to navigate road skating in a large group. Reach out to hello@laskatehunnies.com with any questions about route difficulty.
Parking is FREE with validation, just check in with an event organizer to get your validation ticket! Join us for an after party at LA Ale Works from 9:30pm-10:30pm, conveniently located on site at Ivy Station :)